AppSealing provides a CLI tool(Command line interface tool) to integrate with any CI/CD pipeline.
This CLI tool can upload APK or App Bundle (AAB) to AppSealing server and automatically download the sealed APK or AAB file without signing in to the AppSealing developer's console(ADC).
You can download the CLI tool at the ADC.
Note: This CLI tool only supports Android security services. If you want to integrate AppSealing's iOS SDK with your CI/CD pipeline, please contact us via the help center with your CI/CD tool information.
Download CLI tool
1. Find the purple color cog button on the right side of ADC. You can find this button on any page.

2. Download the CLI tool, and the CLI key to authenticate your account while using the CLI tool.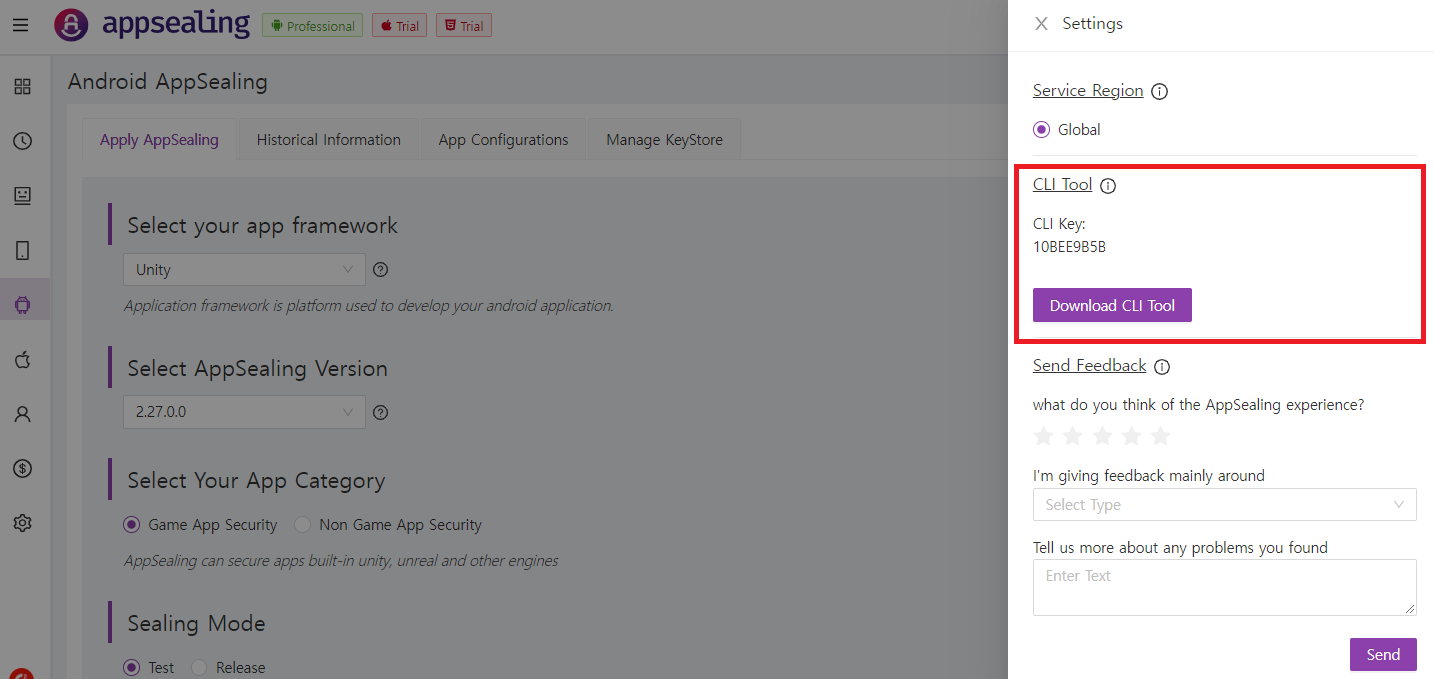 The downloaded CLI tool is including a guide for basic setup and integration with Jenkins.